Binary response models
One-parameter logistic (1PL)
Two-parameter logistic (2PL)
Three-parameter logistic (3PL)
Watch One-parameter logistic (1PL) models.
Watch Two-parameter logistic (2PL) models.
Watch Three-parameter logistic (3PL) models
Ordinal response models
Graded response
Partial credit
Generalized partial credit
Rating scale
Watch Graded response (GRM) models.
Watch Rating scale (RSM) models.
Categorical response model
Nominal response
Watch Nominal response (NRM) models.
Hybrid models with differing response types
Graphs
Item characteristic curves and boundary characteristic curves
Plot midpoint probabilities
Category characteristic curves
Test characteristic curve
Plot expected score for a specified ability level
Plot ability for a specified expected score
Item information functions
Test information function
Plot the standard error
Fully customizable graphs
Save your graphed results as datasets for future use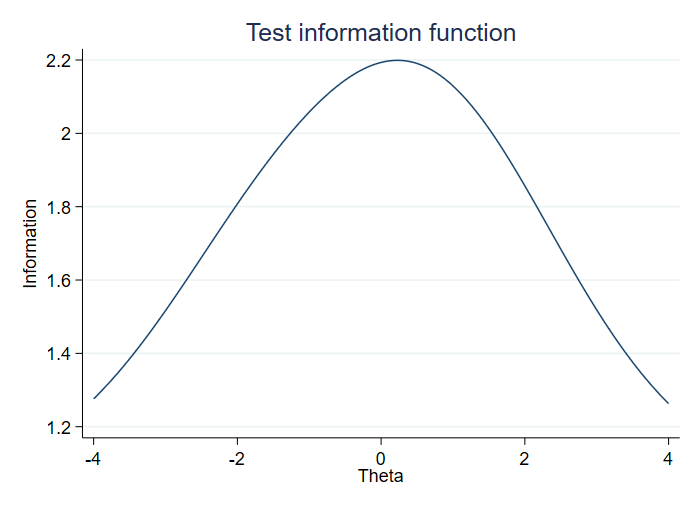 DIF diagnostics
Mantel–Haenszel test
Logistic regression test
Control how your output is displayed
Sort by difficulty
Sort by discrimination
Group estimates by type or by item
Show results only for selected items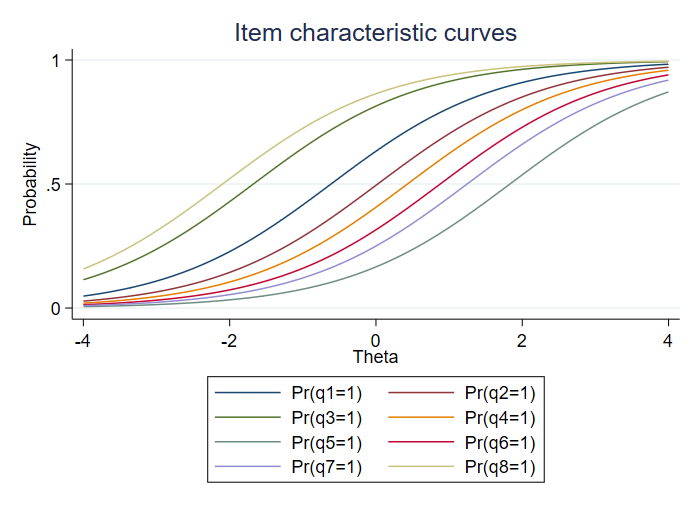 Control panel interface
Access all IRT features
Easily select response type and item variables
Even create hybrid models
Estimate models
Select and customize graphs
Manage reporting of results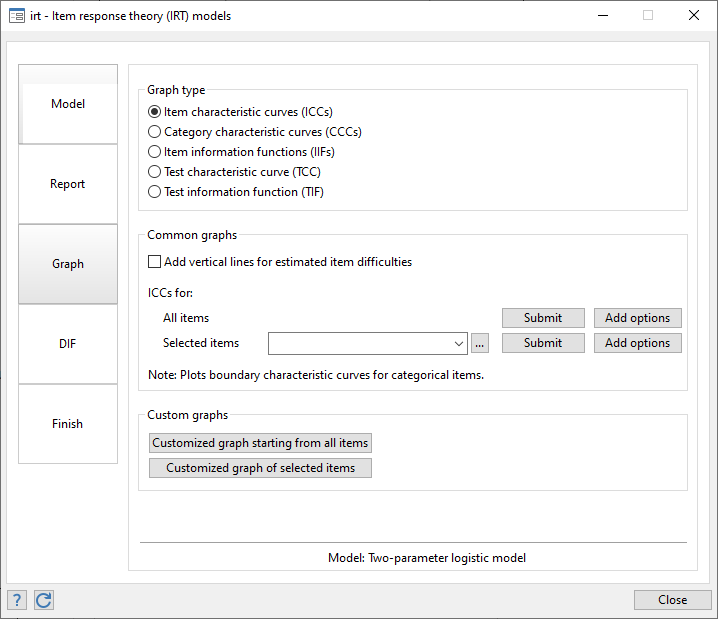 Postestimation Selector
View and run all postestimation features for your command
Automatically updated as estimation commands are run
Watch Postestimation Selector.
Additional resources
Watch IRT (item response theory) models.